The Climbing Coach: Dicki Korb, with Alex Megos
Alex Megos and his long-time coach Dicki Korb on Mego's evolution as a climber and how he optimizes his training.
por tenaya
2023-01-17T17:37:06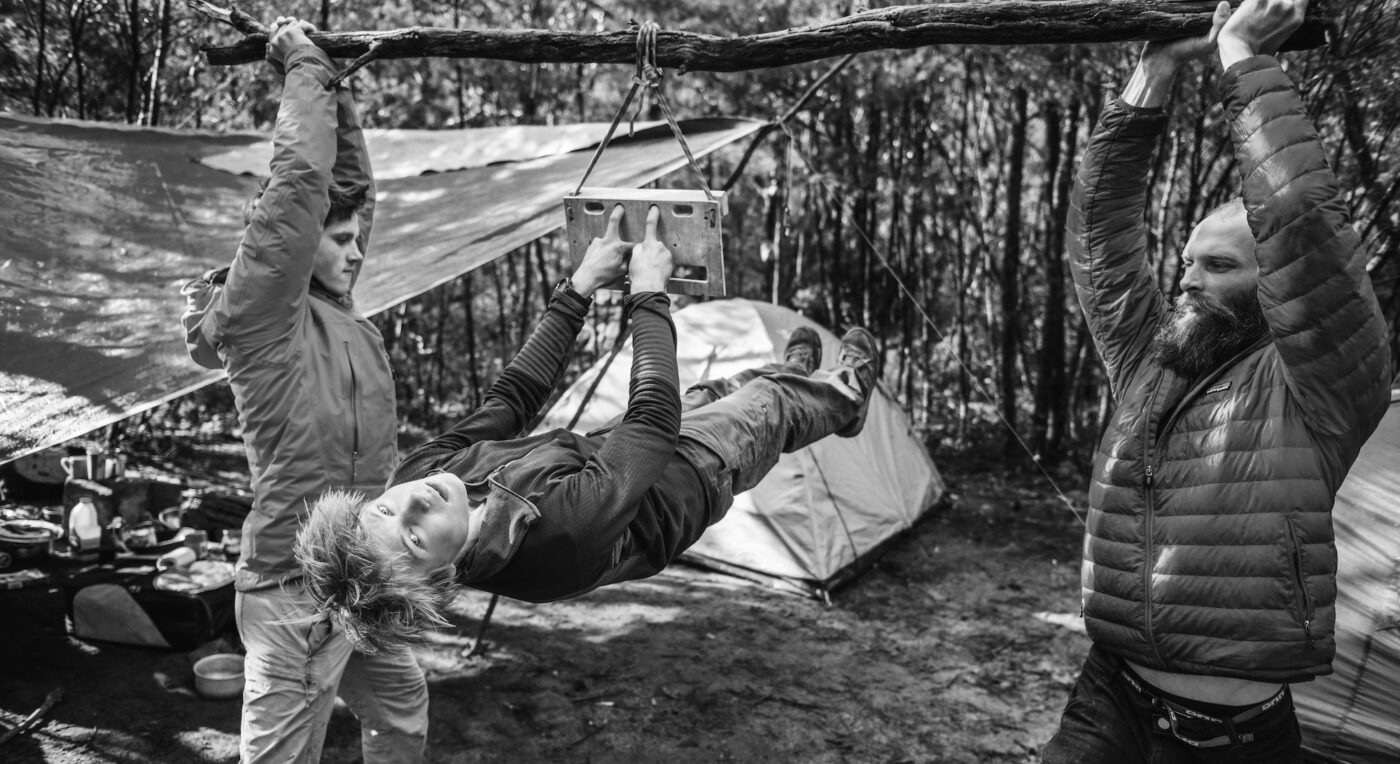 ---
Alex Megos might be the first person in the world to onsight 9a (5.14d), but the 27-year-old climber came on to the scene gradually. From his early days of climbing with socks in rock shoes, he was encouraged to play the long game by his coaches Dicki Korb and Patrick Matros. Megos slowly and diligently built up his base strength and focused on muscular balance, mobility, flexibility, and healthy motivation over pushing grades.
The hard work eventually paid off.
As Megos evolved as a climber, he began to tick off the world's hardest routes with unprecedented speed. He flashed Pure Imagination (8c+/5.14c) at the Red River Gorge, hiked Era Vella (9a/5.14d) at Margalef on his second go, climbed Squamish's Dreamcatcher (9a/5.14d) in a day, put down the Frankenjura's famous Action Directe (9a/5.14d) in two hours, sent Siurana's La Rambla (9a+/5.15a) on his second attempt, and Céüse's Biographie (9a+/5.15a) on his third—the list goes on.
This year, despite a pandemic, he managed to complete his longest project to date. After approximately 60 days of effort, Megos made the first ascent of Bibliographie at Céüse—the second 9c (5.15d) in the world after Silence.
When we see flashy news headlines about hard ascents, we don't often learn about the years on years of effort that led to the achievement. For our final segment in the Behind the Send series, we are delving into Megos's evolution as a climber, his relationship with his coaches, and his personal training.
Join us for an Instagram Live session with Megos and his long-time coach Dicki Korb to learn all about how Megos trains and how you, too, can optimize your training for climbing.