The Guidebook Author: Pete O'Donovan
Creator of six climbing guidebooks delves into the labor of love, climbing ethics, and the future of print.
por tenaya
2023-01-17T21:03:03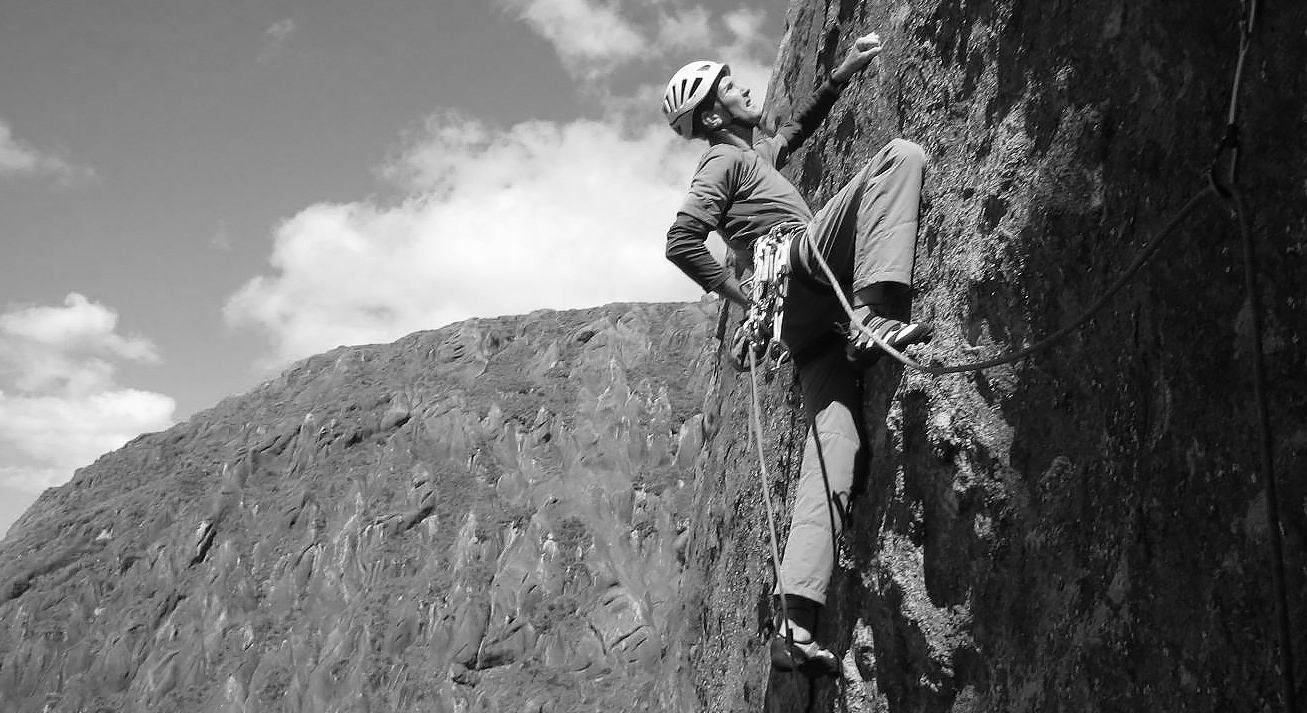 ---
We'd all be lost without climbing guidebooks, in whatever form we use them. And yet, few climbers truly appreciate just how much work goes into them. These coveted tomes have evolved from the days of hand-drawn route topos to become coffee table-worthy photo albums, but one thing has remained the same—creating a climbing guidebook is, and will always be, a labor of love.
"I think if I counted up all the hours I spent producing the guidebooks and divided that figure by how much revenue has come back in, I'd struggle to even get close to minimum wage," says Pete O'Donovan, Sheffield-based climber, photographer, and author of six climbing guides. "Guidebooks and profitability: for me those two words are mutually exclusive!"
So why does he do it? We spoke with O'Donovan to learn about his motivation, the process, and the future of the biz.
Q&A with Pete O'Donovan —
Tell us a little about your history with climbing in Catalunya.
In 1987, after more than a decade of climbing, I met a young foreign lady named Àngels, who would later become my wife. She was studying English in my home city of Sheffield at the time, and told me she was from a place called "Catalunya, not Spain!" I'd never even heard of Catalunya, but it wasn't long before I got taken home to meet the family and discovered it might not be a bad place to climb.
During the following 20 years, despite living and working in Sheffield, we spent every holiday exploring Catalunya's climbing potential—I never once complained about visiting the in-laws!
In the early 2000s I began climbing with a group of local guys who were really into developing new sectors, and after a brief apprenticeship, which involved cleaning approach paths and rock but not actually placing bolts, I was finally 'allowed' to get my hands on the drill. It wasn't long before I purchased my own Hilti, and since then, developing new sectors has been an integral part of my climbing.
How many climbing guidebooks have you worked on so far?
Six books in total: three editions of Lleida Climbs, two of Tarragona Climbs—both co-authored with Dani Andrada—and a topo-guide to Peak District Gritstone (my local climbing area in Sheffield) called True Grit.
How much work goes into creating a guidebook? Can you explain the process?
Firstly, I've never considered the guidebooks I've created to be proper work. From 1987 to 2007, Àngels and I ran a small manufacturing business in Sheffield. We made climbing gear—backpacks, bouldering pads, and accessories—under the brand name Podsacs, often putting in 80-hour weeks. That was work. But sure, guidebooks are certainly time-consuming to put together, at least if you want to make a good job of it.
My personal process can be roughly divided into two distinct parts: fieldwork and computer time. The fieldwork mostly involves photography and route checking. I do all the photography for the books, both crag and action shots (in the latest Lleida Climbs I've used several action shots from other photographers), and this can take lots of time and organization. As for the action photography, where possible I always try to get local developers to "model" their own routes, and this can often be tricky and time consuming to arrange.
The computer and graphics side of things is something I've had no formal training in but have come to really enjoy. Initially, it was simply trial and error, playing around with different layouts and themes until I found a style that I thought looked good. Pictures have always inspired my own climbing adventures so it was natural to make them the main feature of the guidebooks. I wanted each and every page-spread to look visually appealing.
In terms of time, I think each book has taken something like two years to bring to fruition.
What inspired you to take on such a labor of love?
The first edition of Lleida Climbs, which we began working on in 2008, came about as a consequence of various factors. This was a time when Catalunya climbing, particularly in Lleida province, was in the midst of a period of frantic development. At the upper end of the scale Chris Sharma and Dani Andrada (my co-author on all the guidebooks) both lived locally and were putting up some incredible routes in Santa Linya and Oliana, while at a more human-level, various groups of climbers in the area were developing dozens of excellent middle-grade sectors. High profile international climbers, such as Adam Ondra and Dave Graham, started to pay regular visits, and from there the word spread quickly.
I'd been photographing Chris, Dani, and others on their various exploits for the previous few years and had a good collection of images. I also had some time on my hands. So, during a trip to Rodellar with Dani we discussed the idea of a guidebook and decided it might be an interesting project. Lleida Climbs was only intended to be a one-off, but people seemed to like the style so Tarragona Climbs followed.
Would you make another one?
Honest answer: I'm really not sure at the moment (but probably yes!).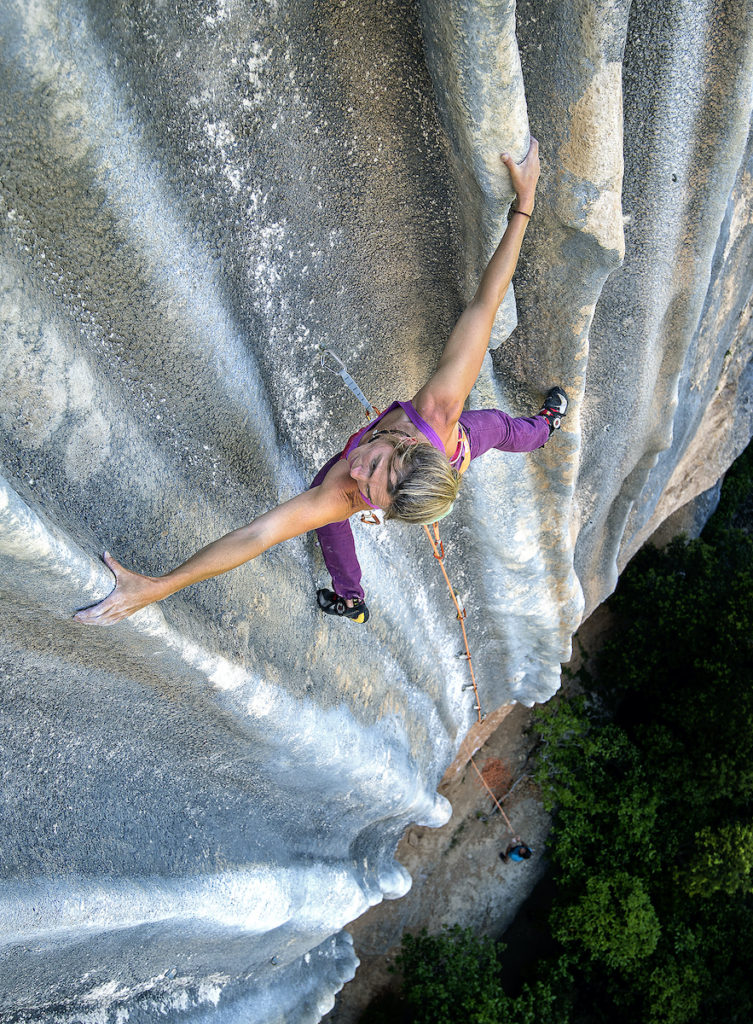 How have guidebooks changed over the years?
For the better! In particular, one major change is the use of photo topos as opposed to line drawings. With drawings, unless they are produced to exceptional artistic standards, the addition of just one new bolted route can throw the whole thing out of kilter, but with high-quality, high-resolution photo-based topos that's not an issue.
I also think modern guidebooks, while certainly not cheap, offer better value than their predecessors. As far back as the 1990s I can remember paying as much as 18€ to 20€ for skinny, black and white publications printed on paper not much better than you'd find in the bathroom… Today's climbers just wouldn't stand for that.
Despite the seemingly high price of modern guidebooks, I'd say a large proportion of the paper versions produced today are labors of love rather than business ventures.
New guidebooks often bring more people to the areas covered. Did you receive any pushback from locals who didn't want you to publish their secret spots, and if so, how did you handle it?
This is a tricky subject and I won't deny we've had the odd issue. However, I'm happy to say that the vast majority of info appearing in the guidebooks has been ethically sourced, i.e. donated willingly and enthusiastically by local climbers, many of whom are themselves depicted in action pictures in the books.
Lleida Climbs and Tarragona Climbs are not pirate guides. Dani has been at the forefront of Catalan climbing for the past 25 years, establishing hundreds of routes and sharing information about them freely, and I'm proud of my own (more modest) contribution in terms of crag development. Furthermore, we've donated a healthy share of guidebook profits to supply local equippers with bolting material—somewhere between 8,000€ to 10,000€ to date.
Irrespective of guidebooks, my view on "secretivos" is this: if you and your friends find a nice little sector and want to equip it and keep it completely to yourselves by withholding information, then fine, but if, at the same time, you and your friends are also visiting and climbing in areas developed by other people, who have made topos readily available to all, then that smacks of double standards and is completely unjustifiable. It's like saying, I want to come to your party—eat your food and drink your wine, but you're not invited to mine.
Obviously, if access issues are involved and by publishing a sector we would seriously jeopardize its future existence as a climbing venue, then that's a different story—several world-class crags were omitted from both Lleida Climbs and Tarragona Climbs for precisely this reason.
I've never understood the reasoning behind some (a few) people's secrecy. Surely, the main purpose of equipping routes is for others to come and enjoy them, and the more info there is out there, the more the crowds get spread around. Personally, I get a huge kick out of meeting folks on my local crags who may have travelled from as far afield as the States, Japan or Australia to climb in Catalunya (and an even bigger one if they're doing a route I've equipped myself!).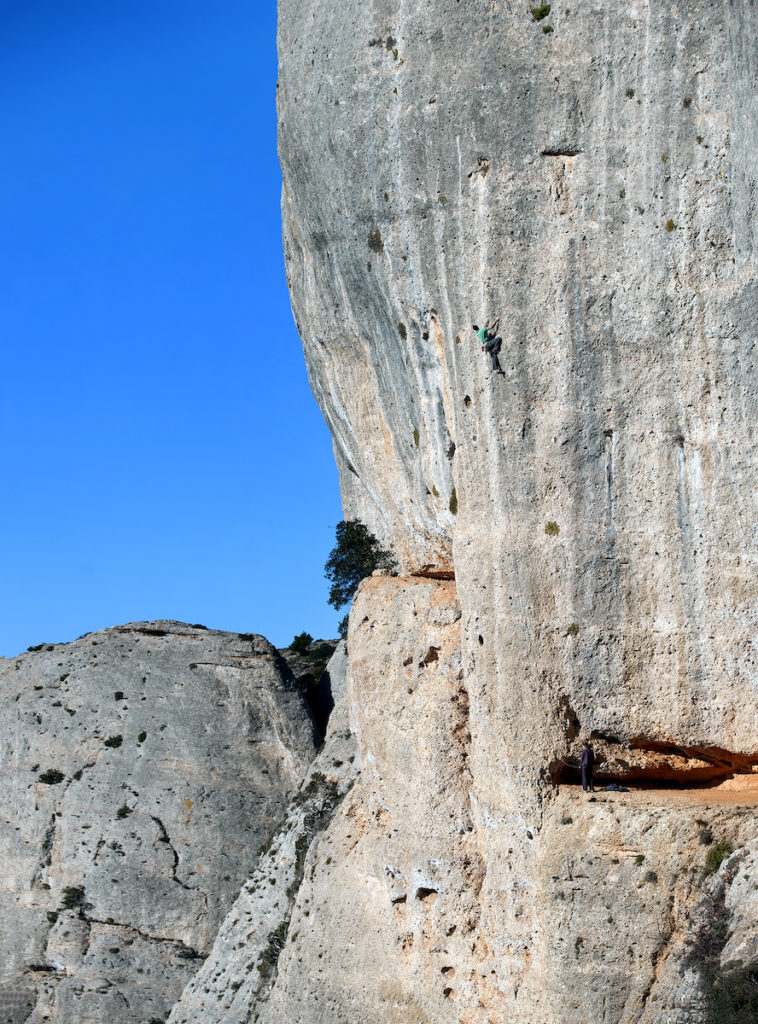 Do you think print guidebooks are growing obsolete with websites and apps such as Mountain Project, Vertical-Life, and 27 Crags, or do you think they'll always have a place?
I think the first time I heard someone say, "nobody will be using paper guidebooks in a couple of years," precedes the publication of the first Lleida Climbs book back in 2010, but somehow people are still buying them. It might be an age thing: most of the climbers I see using apps tend to be towards the younger end of the spectrum.
Personally, despite the fact that most of my home reading is done on an iPad using the Kindle app, I prefer printed guidebooks at the crag. My eyes just aren't good enough to use a phone! But if, say, you're on a three-month road-trip of Spain, visiting multiple zones in different areas, I can absolutely see the attraction of apps as opposed to buying and carrying a box-load of guidebooks. As it happens we work with both Vertical-Life and 27 Crags, so Lleida Climbs and Tarragona Climbs are also available in app form.
What are some of your all-time favorite routes that are covered in the guidebooks you've authored?
I really can't narrow it down to a few routes—there are just so many stunning climbs. But if we're talking about areas I'd choose the zone of Camarasa in Lleida province. On first appearances it's not particularly impressive compared to, say, Siurana, Margalef or Santa Linya, but once you start climbing you'll find yourself on some of the best middle-grade sport routes on the planet.
It's all about the rock. Camarasa is usually vertical to slightly overhanging, and seemingly devoid of holds when viewed from below, but actually covered in juggy two- and three-finger pockets and small, positive edges. It's the most enjoyable climbing you'll ever do!